Primary 2
Christmas in Primary 2! We had 3 very wise men, a bright happy star. Mary looks after baby Jesus and some very handsome shepherds came to visit the stable!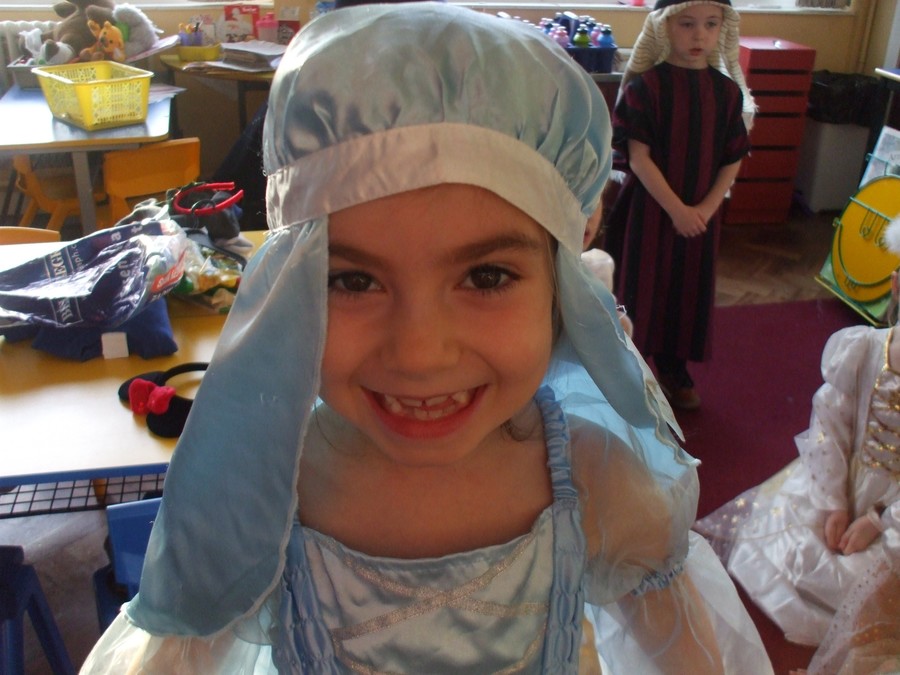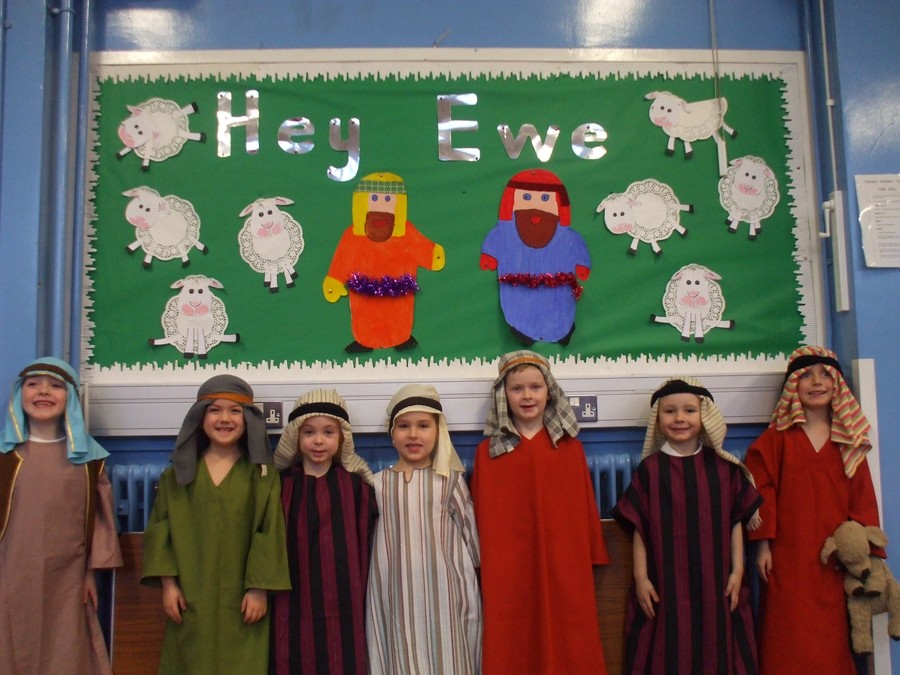 Stay And Play
We were delighted to have so many Mummies, Daddies and Grandparents visiting our class for our Stay and Play event. We had great fun playing together and enjoyed a cup of tea and some goodies.Enter text...
Another busy play session. Today we played number games on the i pads, printed even numbers in the play dough and painted some bright pictures.
Measuring in Primary 2
Today we were finding out who is the tallest member of our class and who is the shortest member of our class. Sandra is the tallest. She is 10 hands tall! Ruby is the shortest member of the class, she is 8 hands tall!
Making Bird Cake
As it is Winter we decided to make some bird cake for the birds in our school grounds. We are learning about robins and other garden birds. We put some raisins, bird seeds and worms into our bird cake. The birds will think it is yummy!!!! we thought it was a bit gross!!!!!
Celebrating 100 days in P2.
Today we are 100 days smarter! We built tall towers using 100 blocks, collected 100 sticks and ate 100 crisps.
100 days I've been in school
Mrs Speers says that's really cool
I'm 100 days smarter
Yes it's true
100 days of reading, writing and maths too
I've learned a lot of exciting things
Let's see what the next 100 brings
We're going to have fun
We'll let out a cheer
Our 100th day in P2 is here!
Class trip to Tesco
Today we visited the Lisburn Tesco store. We were given a tour around the shop and had to look out for items that cost £1. We were shown the fish counter, the bakery and got to spend our £1. Everyone really enjoyed the visit and were delighted to be given a goodie bag!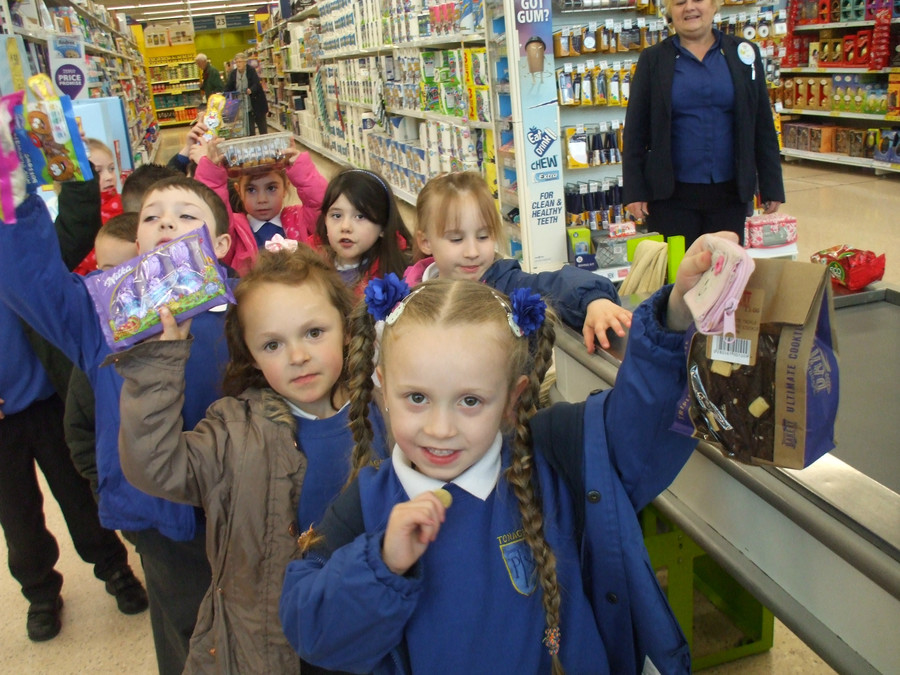 We use Carroll diagrams to sort in Primary 2!
Washing Feet!
Jesus washed the disciples feet to show them to be kind and caring to others. Mrs Campbell and Mrs Speers washed our feet in class this morning so that we can learn to be kind like Jesus.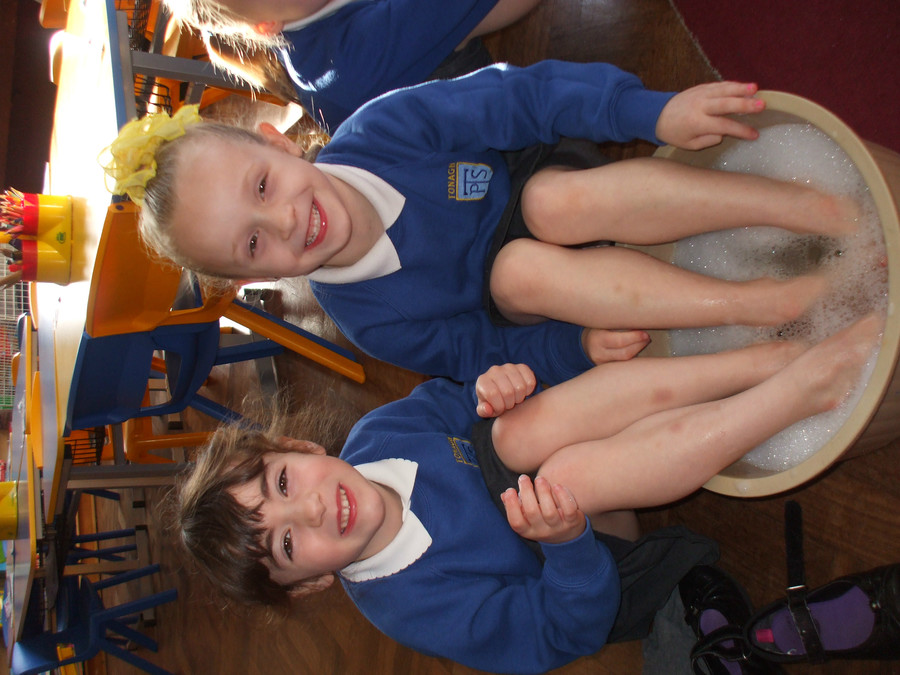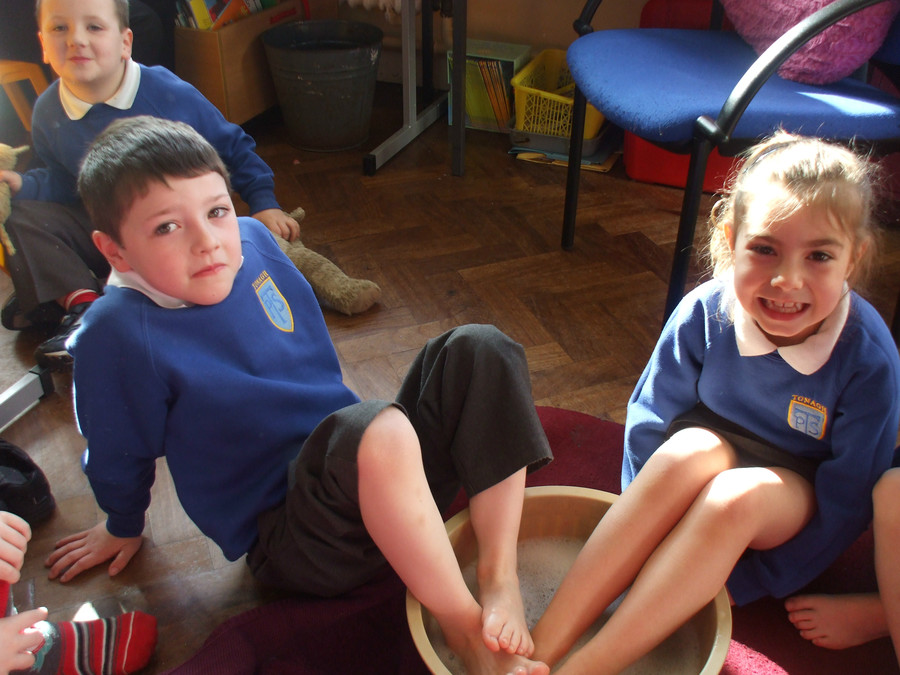 Fruity Friday in Primary 2!
Today we tasted lots of different fruits for break. Everyone enjoyed sampling new foods and enjoyed being extra healthy at break time.