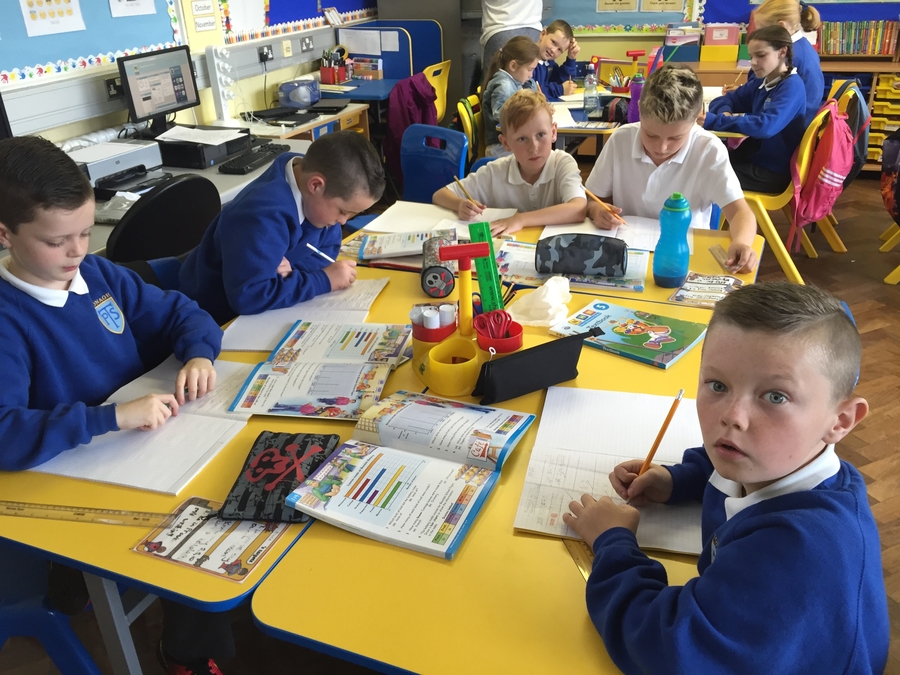 Welcome to P6C
Mrs Childs' class have had a busy start to the new school year.
We have been attending swimming lessons at the Leisureplex. All of the class have been working really hard at developing their confidence and techniques .
We have been working at developing our writing skills and especially Narrative Writing (Story Writing). This is Aine's story.
The class paid a visit to Tesco for their farm to fork experience, Autumn Harvest. This tied in with our WAU topic Needs and wants. The children had to find the place of origin of fruit and vegetables and looked at the different ways our food is preserved. We found these places in our Atlases and marked them on a blank world map. We discussed how different it was for the Hunters and Gatherers of 70,000 years ago.
We have also enjoyed out visits to Lisburn Library. The children have learnt how the books are organised, by Author surname for Fiction and by Dewey Classification for Non-Fiction....