Newsletters
Other news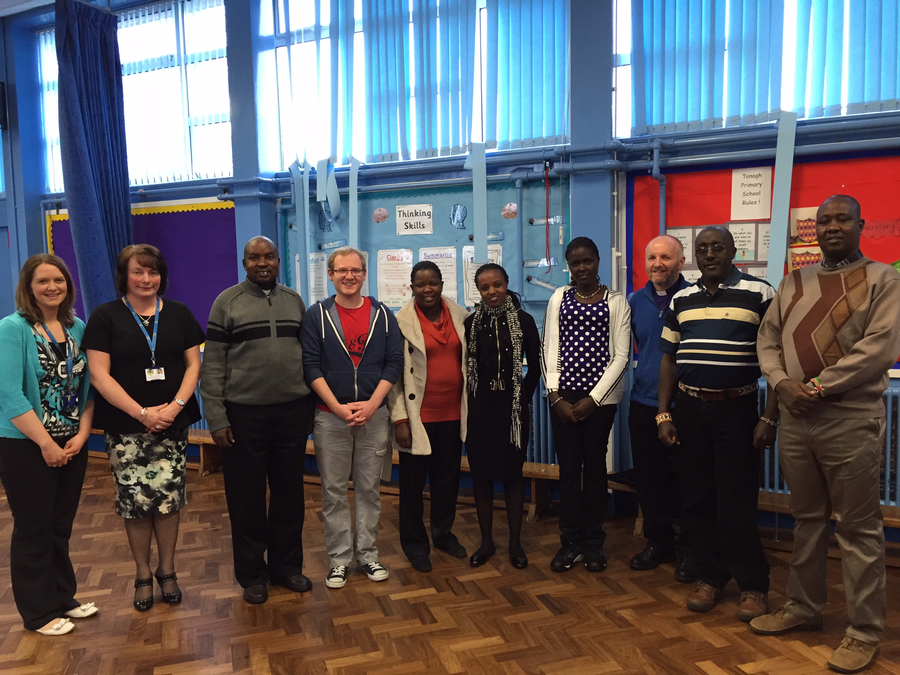 Just after Easter Tonagh Primary School was visited by The Bishop of Connor, Chris from St. Pauls Lisburn and six visitors from Kenya. They enjoyed meeting the children and seeing what they were learning about. We wish them all the best on the rest of their journey.
F1 in Schools 2015
P7 attended the F1 in Schools regional finals at Ballymena Business and Recreation Centre on the 3rd February. All 4 teams had great fun presenting and racing their cars. Have a look at the videos above to see just how quickly they went down the track!
Huge thanks to our main sponsor: Smiley Monroe

Drawing competition
We had 2 pupils who recently won prizes in the Purple Turnip Drawing Competition that was run by Lisburn City Centre Management. They were Erin Megrath (P6M) and Madison Murdoch (P2). Congratulations to both girls!