We did lots of fun things to celebrate World Cup Day! P1 represented Portugal. We dressed up in the flag's colours and decorated our room. Sara's Mum came to talk to us about Portugal. She made us some traditional food and taught us some words. We all had a go at the penalty shoot out- Stuart and Laura managed to score the most! We also did a treasure hunt for items from other countries - it was a great chance to find out more about the world around us!
P1 had a terrific trip to the farm to learn more about our topic. We got the chance to feed lots of animals and find out facts about them. After lunch we played in the fun area- there was a giant pillow to bounce on!
World Book Day was a very special day in Tonagh Primary! We did lots of activities to celebrate our love of books. We walked down to Easons and each got to choose a free book! A cowboy on stilts greeted us at the door!
In class we read lots of books and made an invitation for a Book Day party after reading 'Kipper's Birthday.' We met the P4 class in the hall for 'Buddy Reading' - it was super to have them read stories to us!
We did some gardening to keep our outdoor play area looking good. Everyone had a go at digging and planting a flower. We are going to look after our flowers by watering them every week.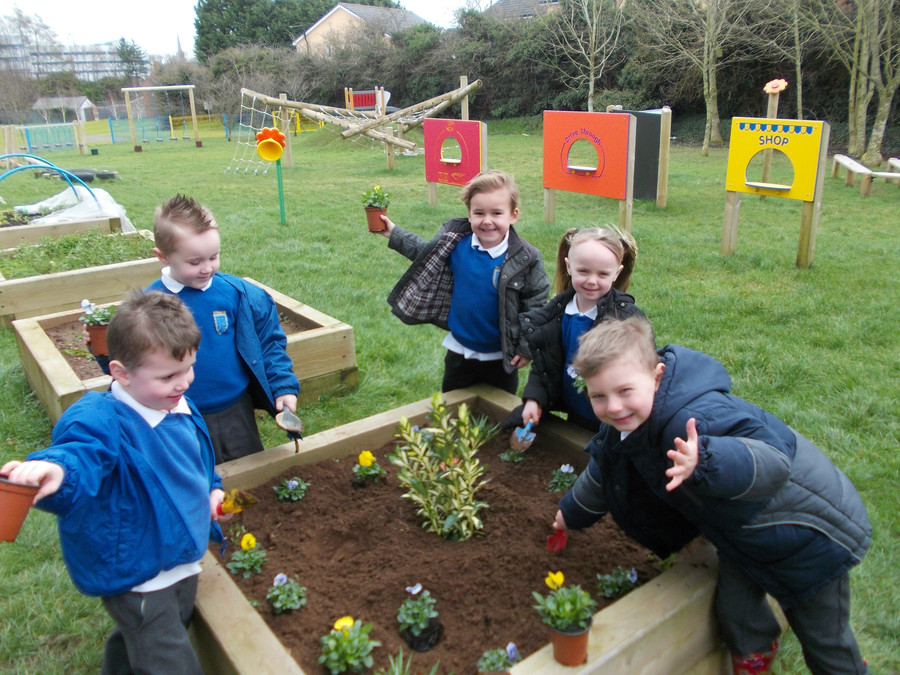 Our topic this term is 'People Who Help Us.' We have been discussing helpful people at home, at school and in the community. We have had lots of exciting visitors!
The Fire Brigade came to tell us about fire safety and showed us their equipment. It was really fun to dress up a a firefighter and have a go with the hose!
We also looked at all the equipment inside an ambulance- it was really interesting! The siren was so noisy!
Members of our families also visited us again to participate in 'Stay and Play.' We did lots of fun numeracy play activities together- it was lovely to have our families help us learn!
There was lots of dancing and fun at the Valentine's Disco! We made cards and dceorations in class. Love was in the air!
P1 helped create a Wise Man themed tree for the Lisburn Cathedral Tree Festival. Everyone was very busy painting and making decorations in the run up to Christmas but it was worth the effort as the tree looked really cool in the Cathedral!
Everyone had lots of festive fun playing in Santa's workshop, wrapping presents and completing lots of other Christmas activities. P1 were a host of heavenly angels in the Nativity play- it was a wonderful performance!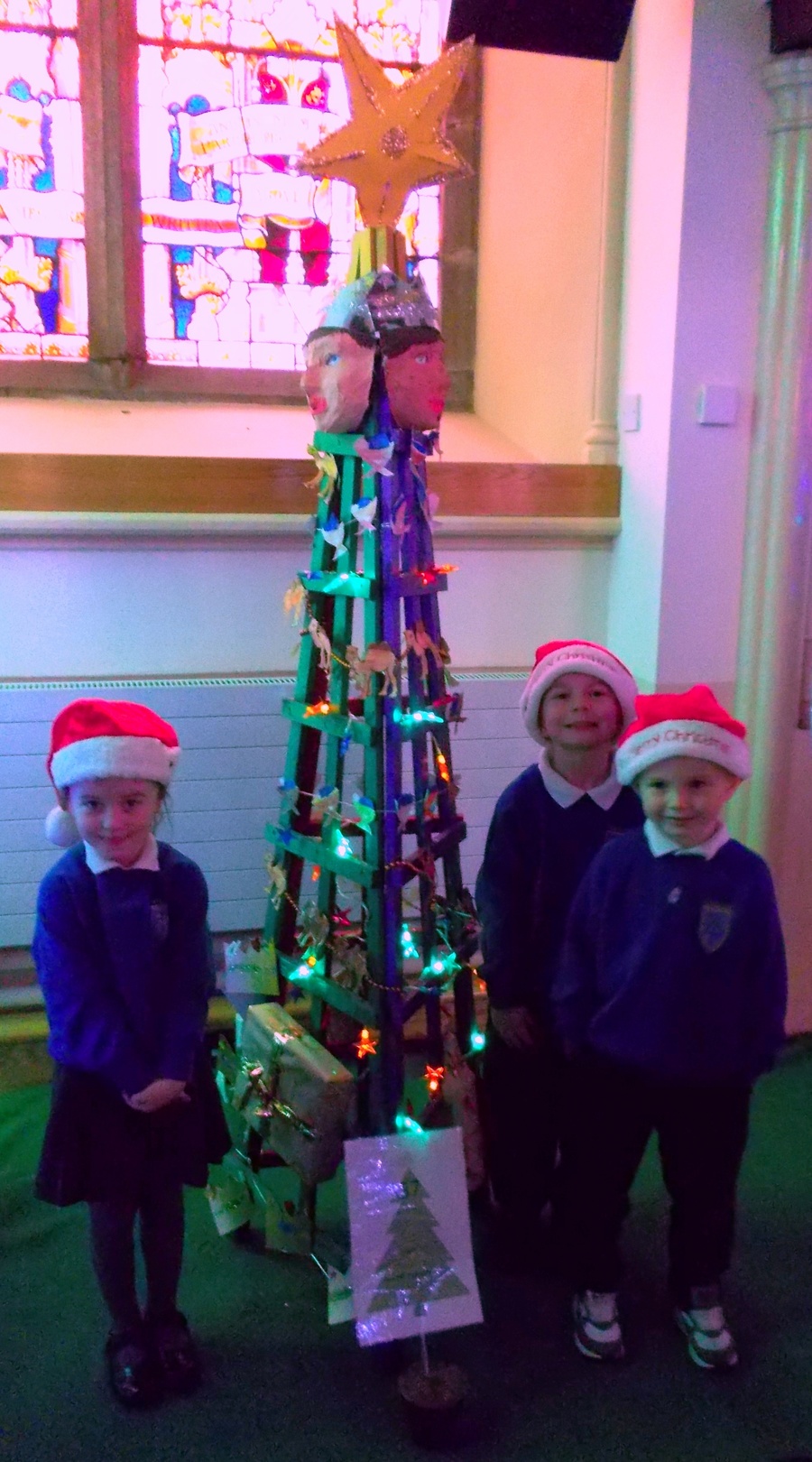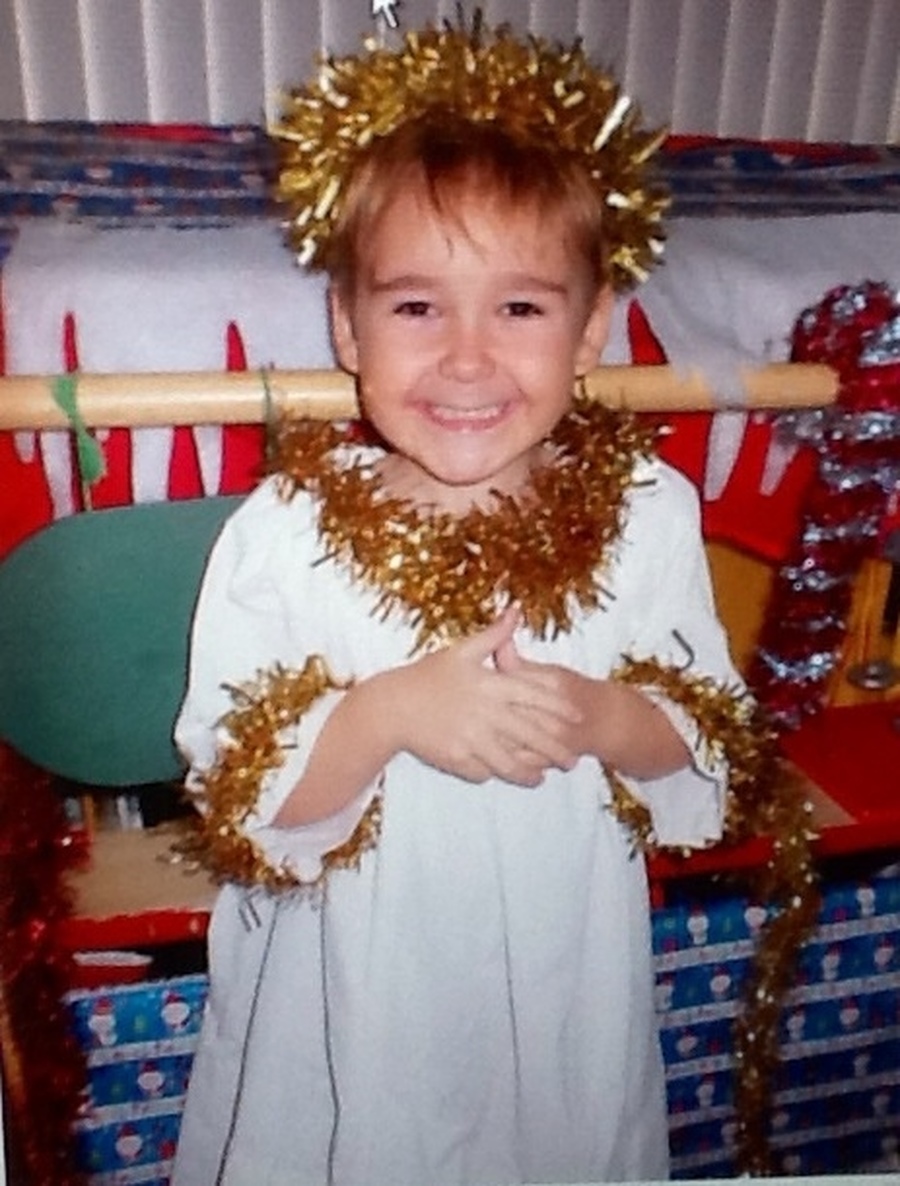 Easons came to Tonagh Primary for story time and read us some super stories about winter. P1 were very excited when a special visitor popped by to join in...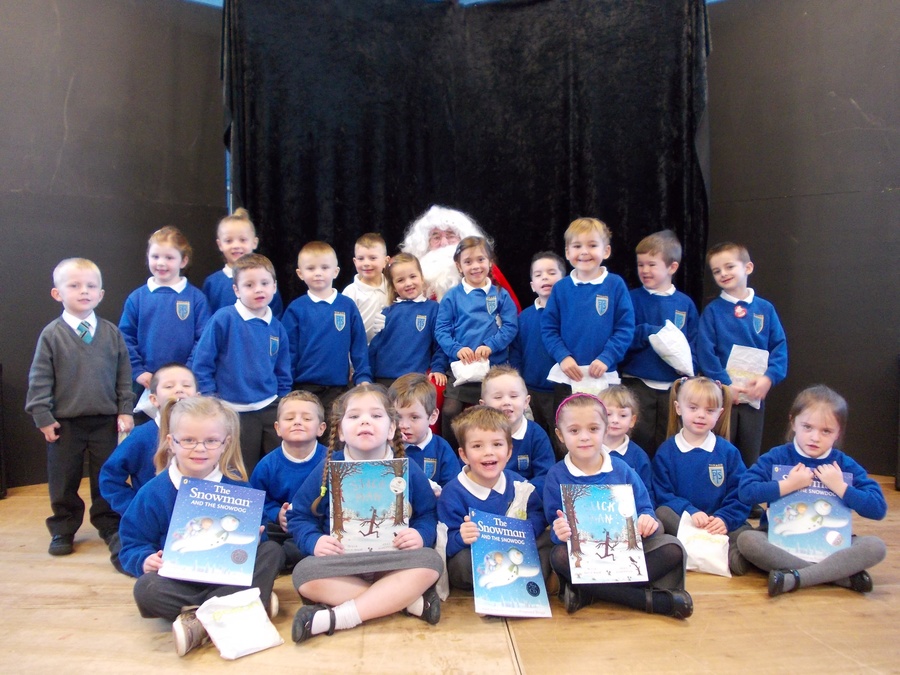 P1 invited a family member to take part in a 'Messy Morning.' We did lots of messy Halloween activities together, including cutting and sticking, spooky play dough creations and making handprint spiders. Afterwards we had some tea and juice and lovely treats.
Mummies, Daddies, Nannies and Grandas enjoyed getting to know each other better- it was a lovely follow up to our recent outdoor play event.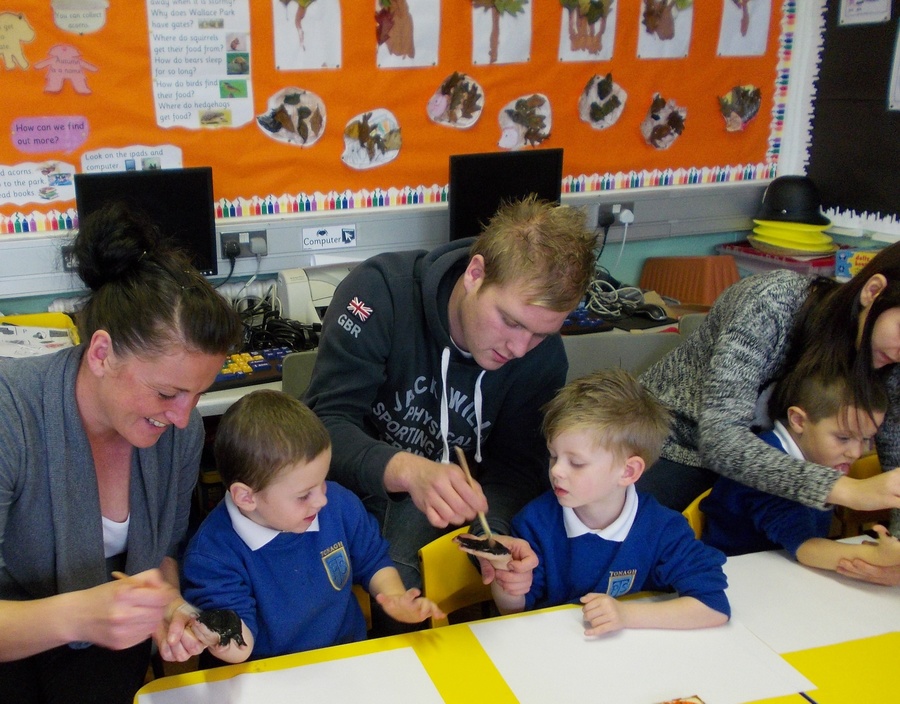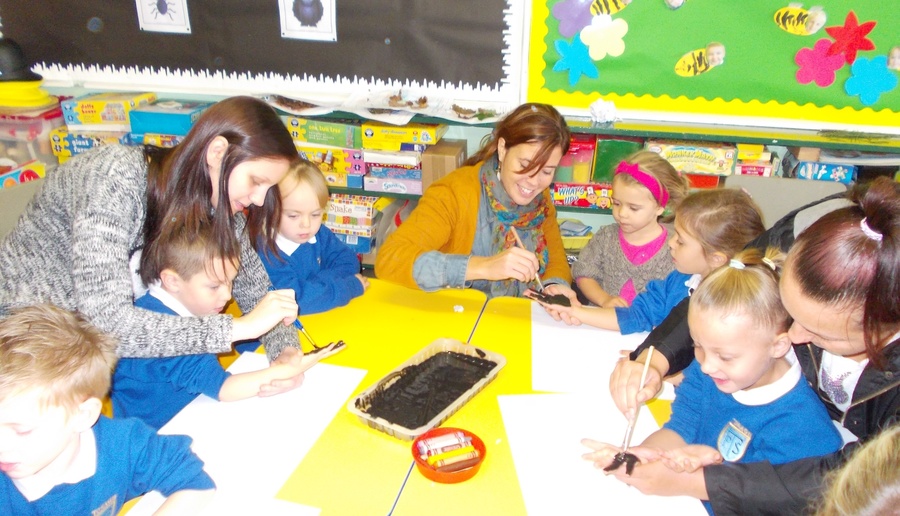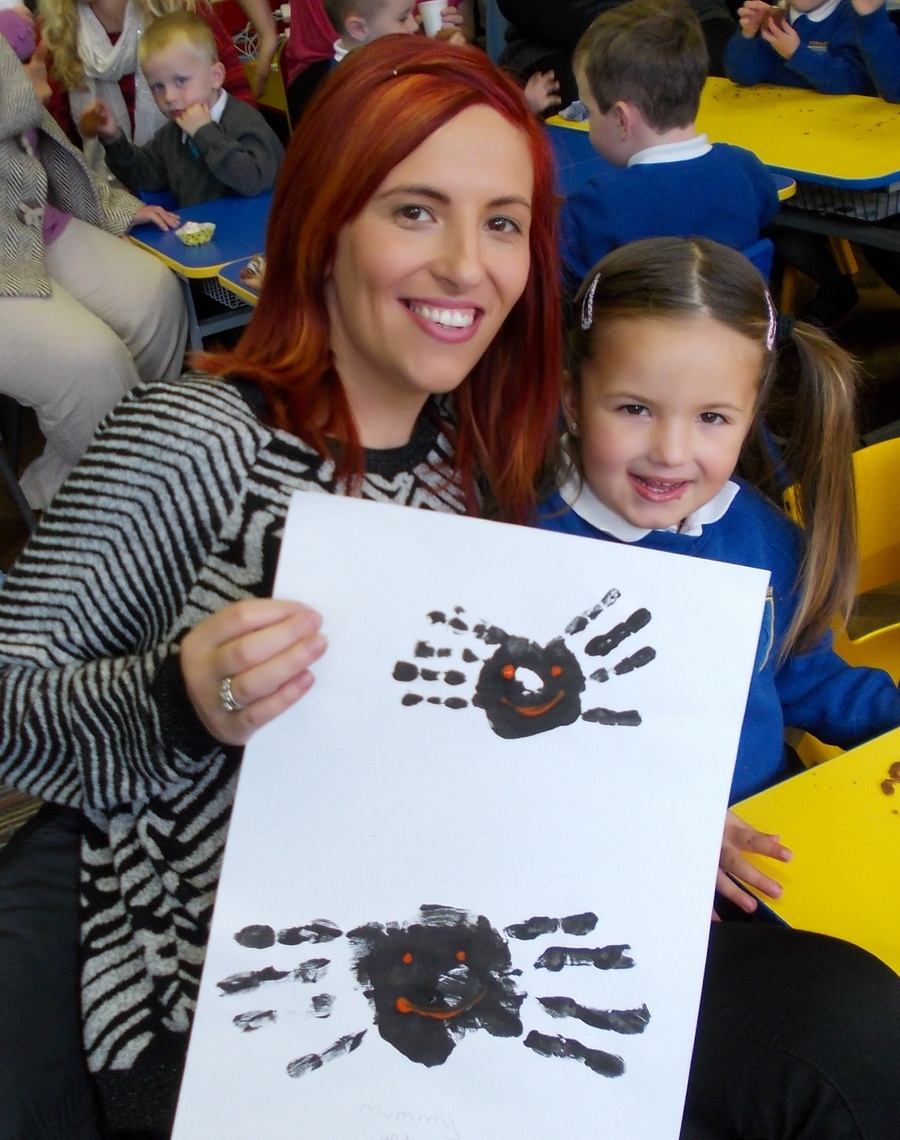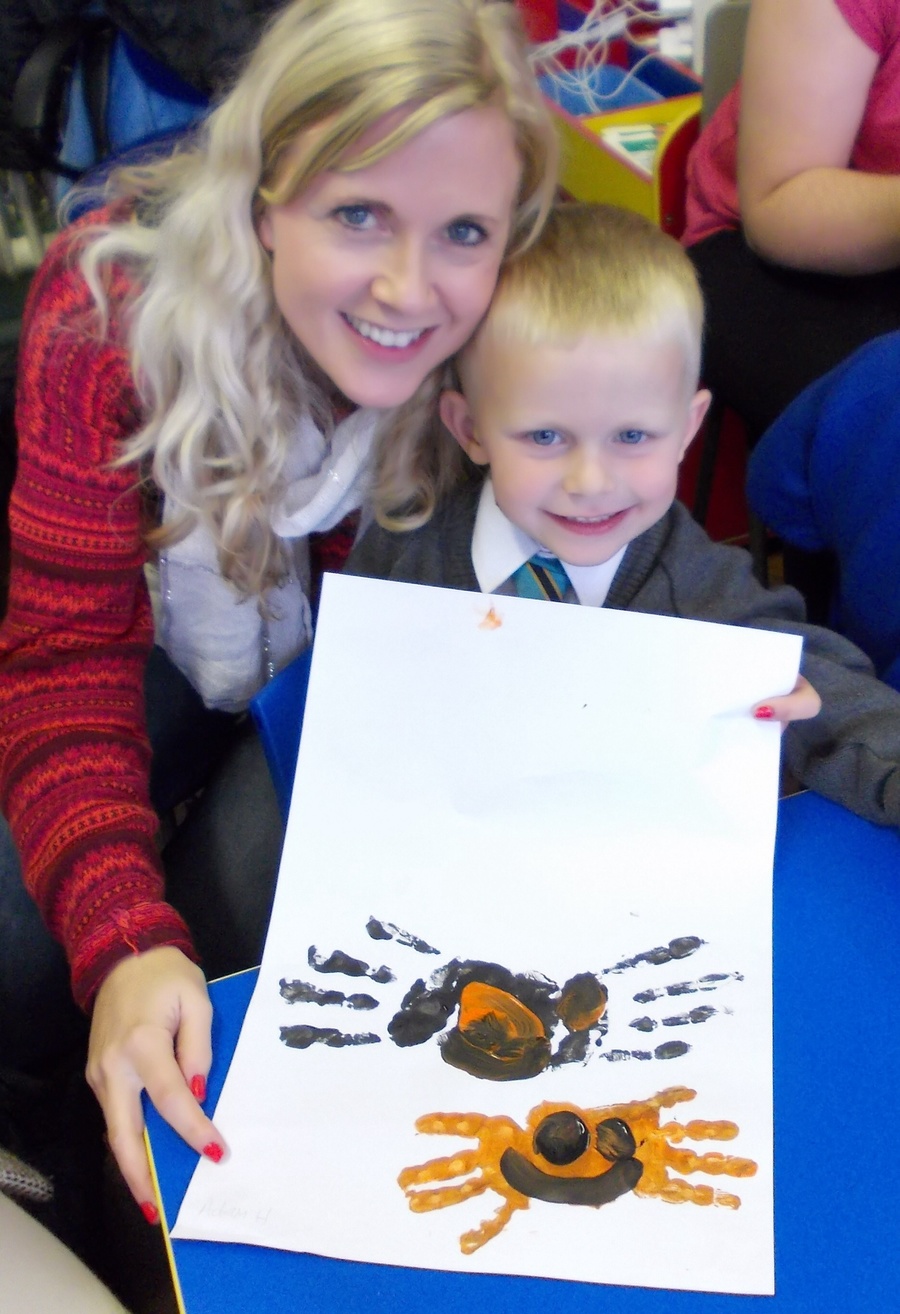 We went on a sponsored walk to raise money for the Chest, Heart and Stroke Foundation. During our trip to Wallace Park we also looked for signs of autumn- we were very excited when we spotted a squirrel! We also had lots of fun playing afterwards.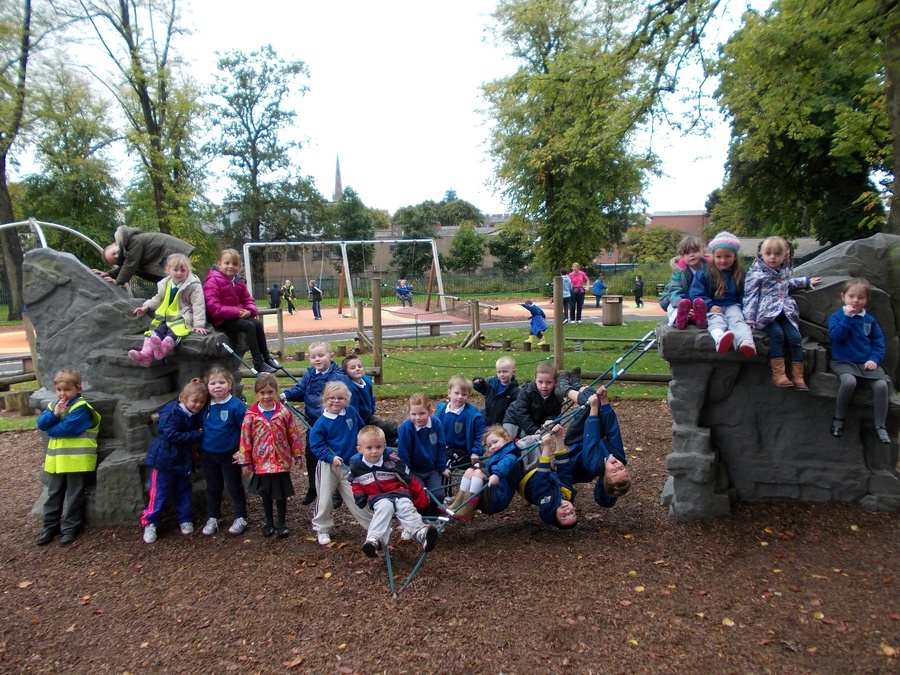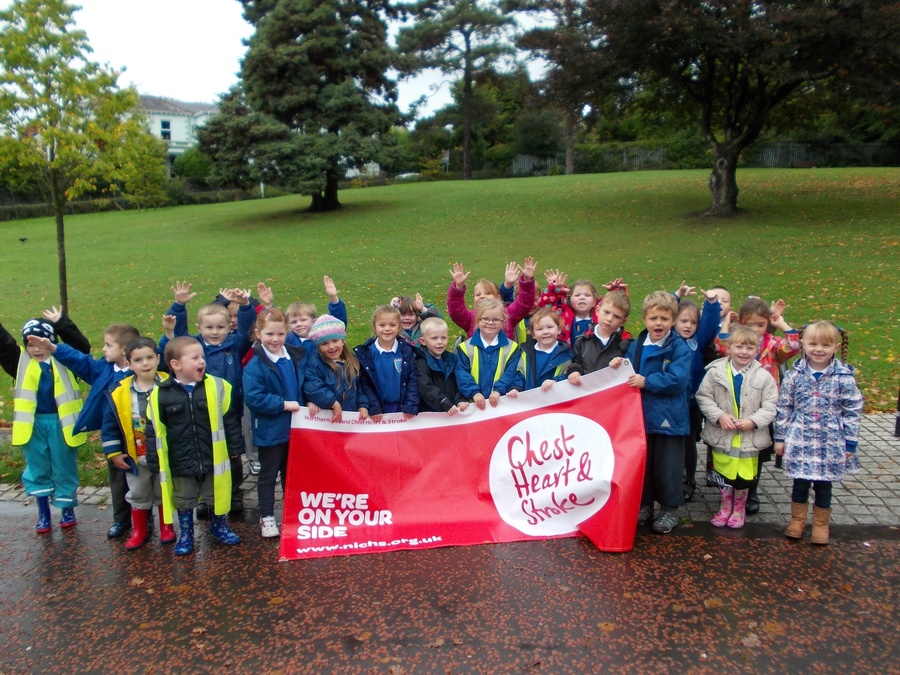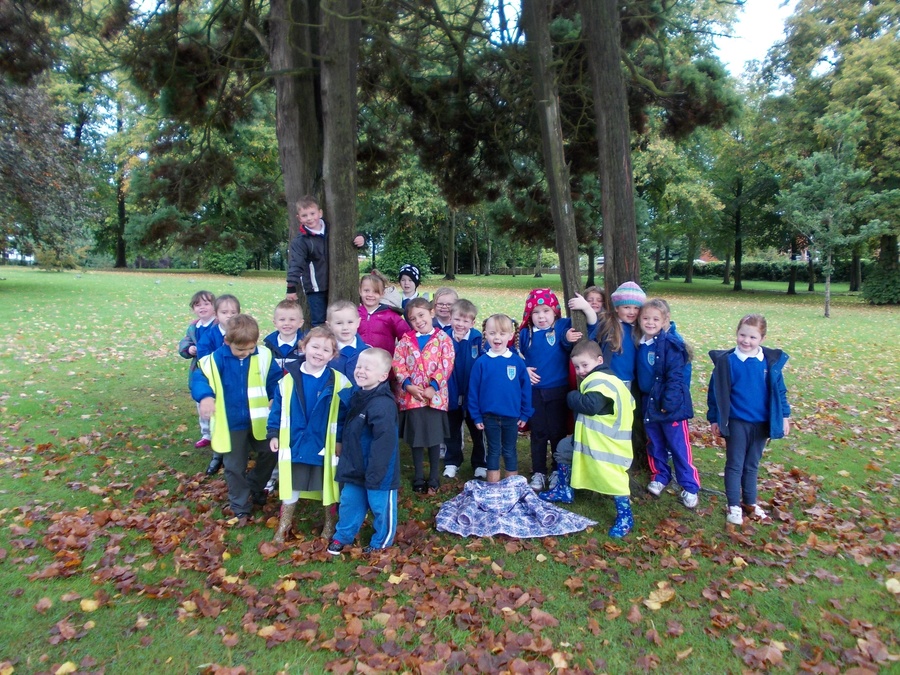 We had a great first day! We played games to get to know each other and made busy bees for our class display. We are looking forward to a super year in primary one!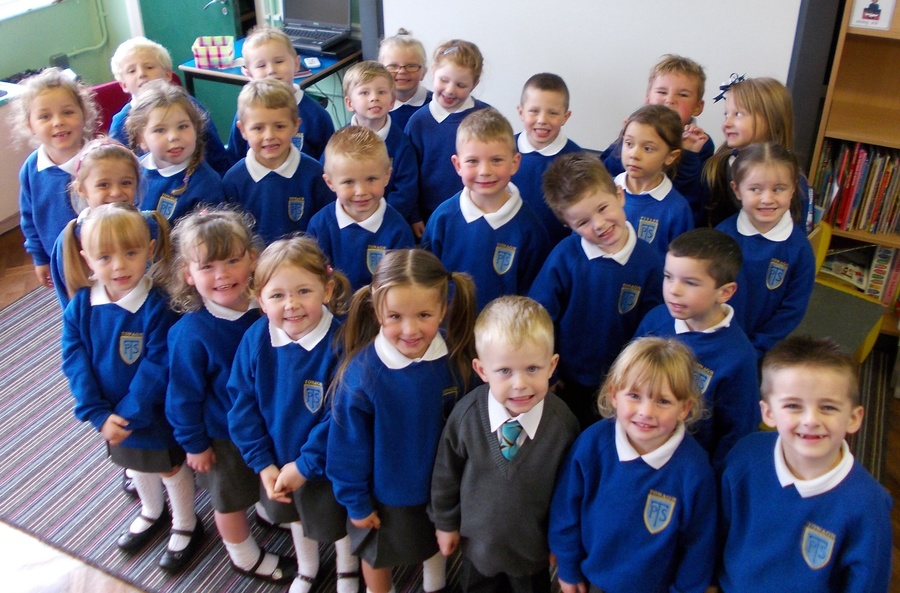 P1
Check out the link below to view pictures from previous years.