Welcome to Primary 4!
We are off to a great start this term! Our topic is School's Cool. We will be learning about our school now and in the past. We are also very excited about starting new after school clubs this year!
Check back soon for photos...
2013-14
This term we celebrated Chinese New Year as part of our topic on Celebrations. The children got into teams and organised our party. We had teams for planning food, games, invitations and gifts. The gifts team made Chinese Hong Bao (lucky envelopes) with a special treat inside for everyone! Kung hey fat Choy - Happy New Year!
We are exploring 3D shape. We made rockets and castles and listed the shapes we used. Sarah and Becky took this photo using the iPad.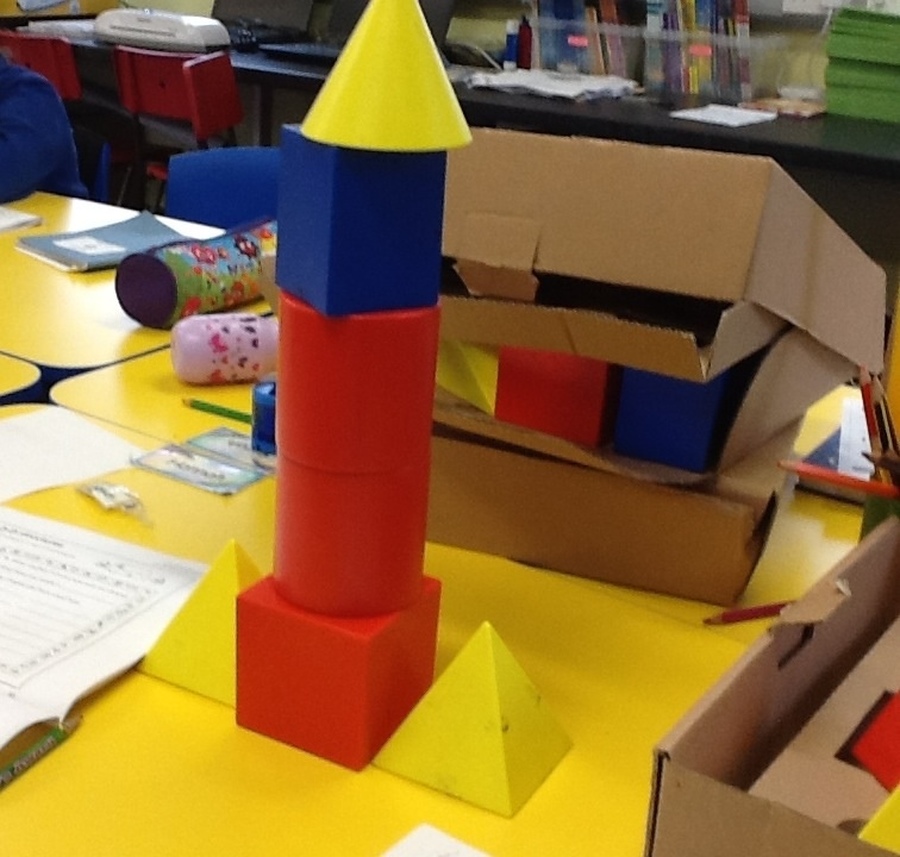 Our class dressed up for 'Be Bright, Be Seen' Day. Well done to Jodie and Thomas who won prizes for the best costumes!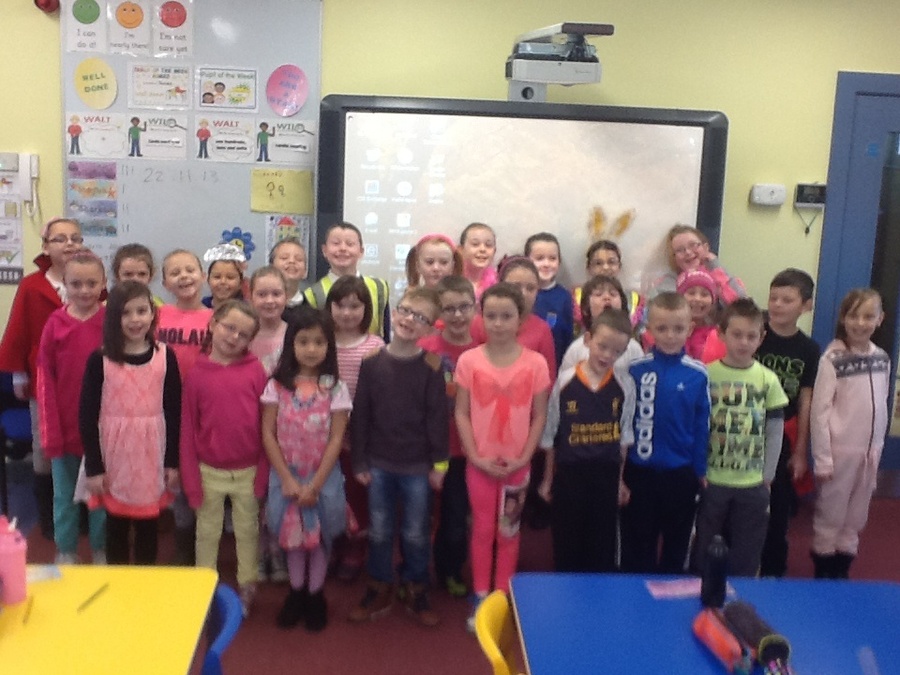 P4 are enjoying a busy term! We are learning about where we live. In November, we explored towns and cities and made maps of the UK and Northern Ireland. Below is a picture of one group programming BeeBot to move around a town map during Activity Based Learning.
Click on the links below to see previous years: