Welcome to Primary 5
Please see our school Facebook page for more information and photographs.
P5 spent Numeracy investigating the properties of 3D shapes.
Primary 5 had their first visit to St.Kieran's on Tuesday 1st October 2019. They took part in activities to help them get to know each other.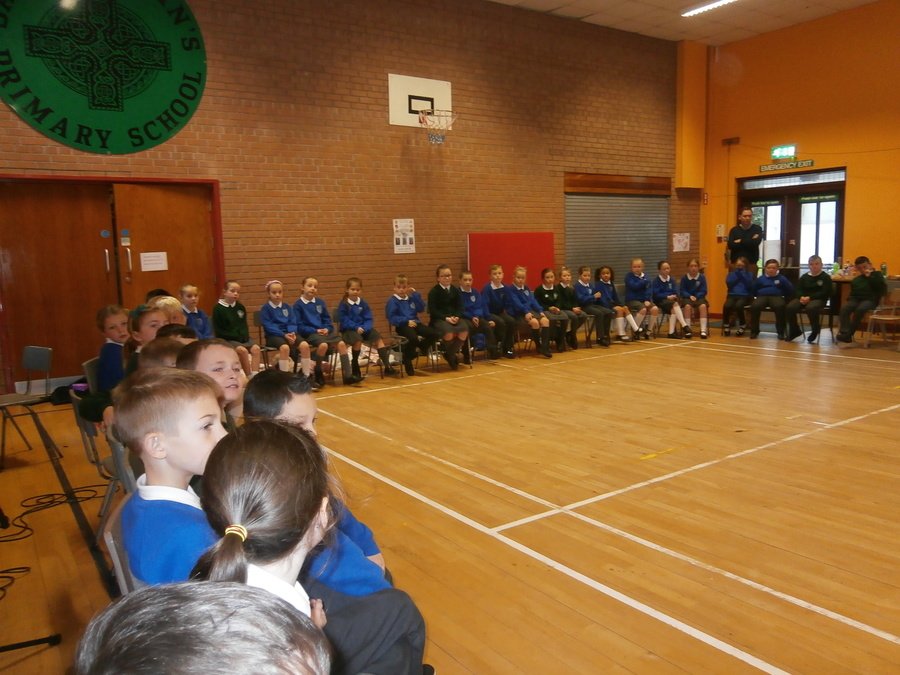 Look how well they all got on. We can't wait until our next meeting.
P5 ready for their first full week of school.
We are all looking forward to a great year.
Mr McKenzie visited P5 on Thursday 5th September 2019. He showed the class what to expect if they choose to learn guitar. Neil and Ellie did very well.